There is nothing more annoying than needing to run slides while simultaneously facilitating, but the computer is located in the back of the room. However, there is good news! ProPresenter Remote is the solution for you! Continue reading to see how this app can help make life easier.
ProPresenter Remote is an app that you can find on a select number of iPads that allows you the ability to control your presentation right from the iPad. You can select slides, videos, etc. from right where you are. This technology allows you the ability to not have to worry about how to execute the presentation, so you can instead focus all of your energy on facilitating.
ProPresenter Remote should already be set up, but if its not, it only takes a minute to get it up and running
---
On the Computer:
Open up ProPresenter Preferences
Select Network along the top
Check the 'Enable Network' box
Check the 'Enable ProPresenter Remote' box
Check the 'Controller' Box
Set a password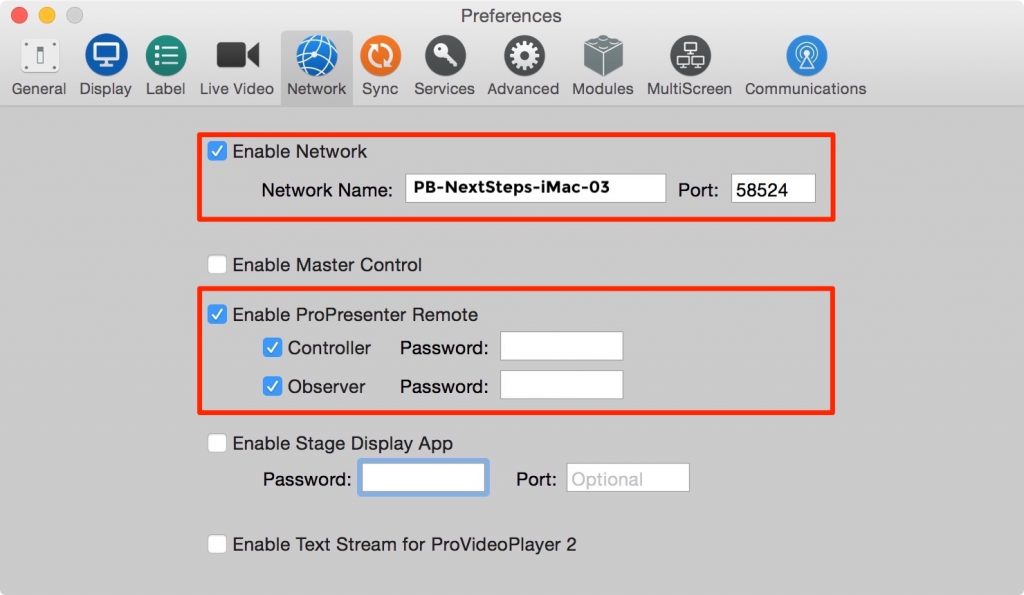 On the iPad:
Open the ProPresenter Remote App
Select the computer you are connecting to (Computer name will follow the structure: Campus Initials-Ministry-iMac-Device Number)
When prompted for a password, enter the password you entered on the iMac
It'll ask you if you want to save the connection, you can click yes
Thats it!  You're ready to go!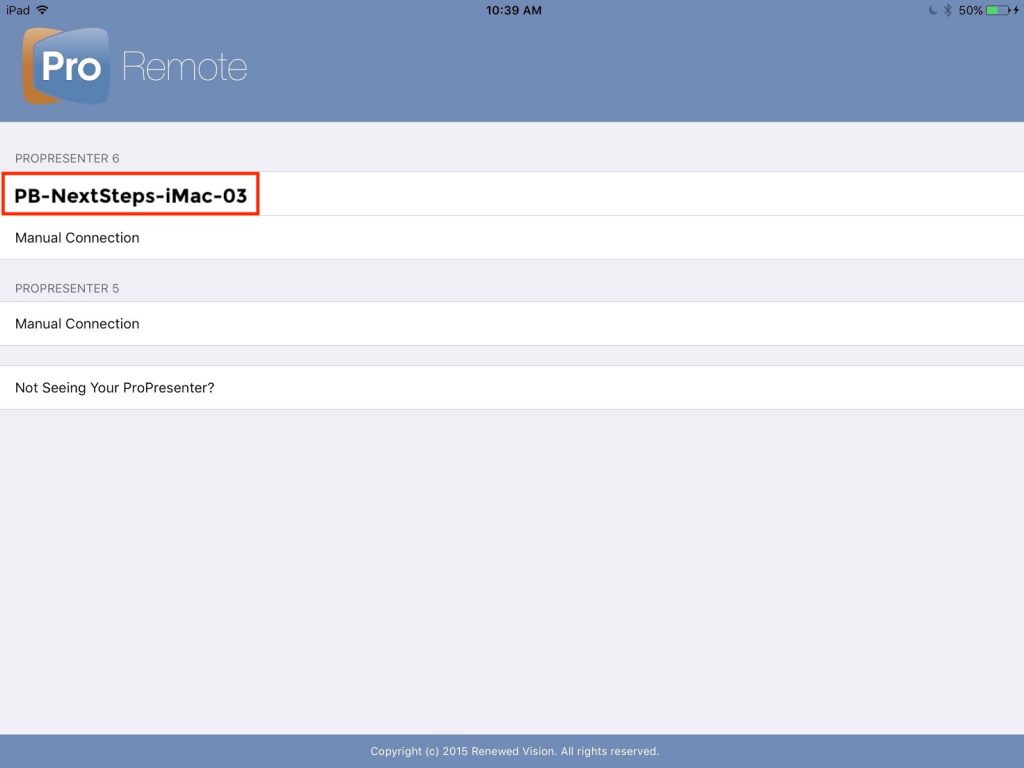 For additional support on how to set up the iPad & iMac click Here
---
If/once the iPad is all set up:
Open the ProPresenter Remote app. Here you should see all playlists just as you would on the computer (ie. GrowthTrack Week 1-4, Middle School Weekend, etc.). Simply click the playlist you would like to play slides from. Once that's done, selecting a slide will cause ProPresenter to switch to that slide immediately.
For additional support on how to switch playlists from the iPad click Here
Hopefully this helps you take advantage of the the technology we have and makes facilitating less of a hassle!