The Rock Checkin Configuration page is a power tool!
If you are not sure what the Rock Checkin Configuration page is there is a picture below.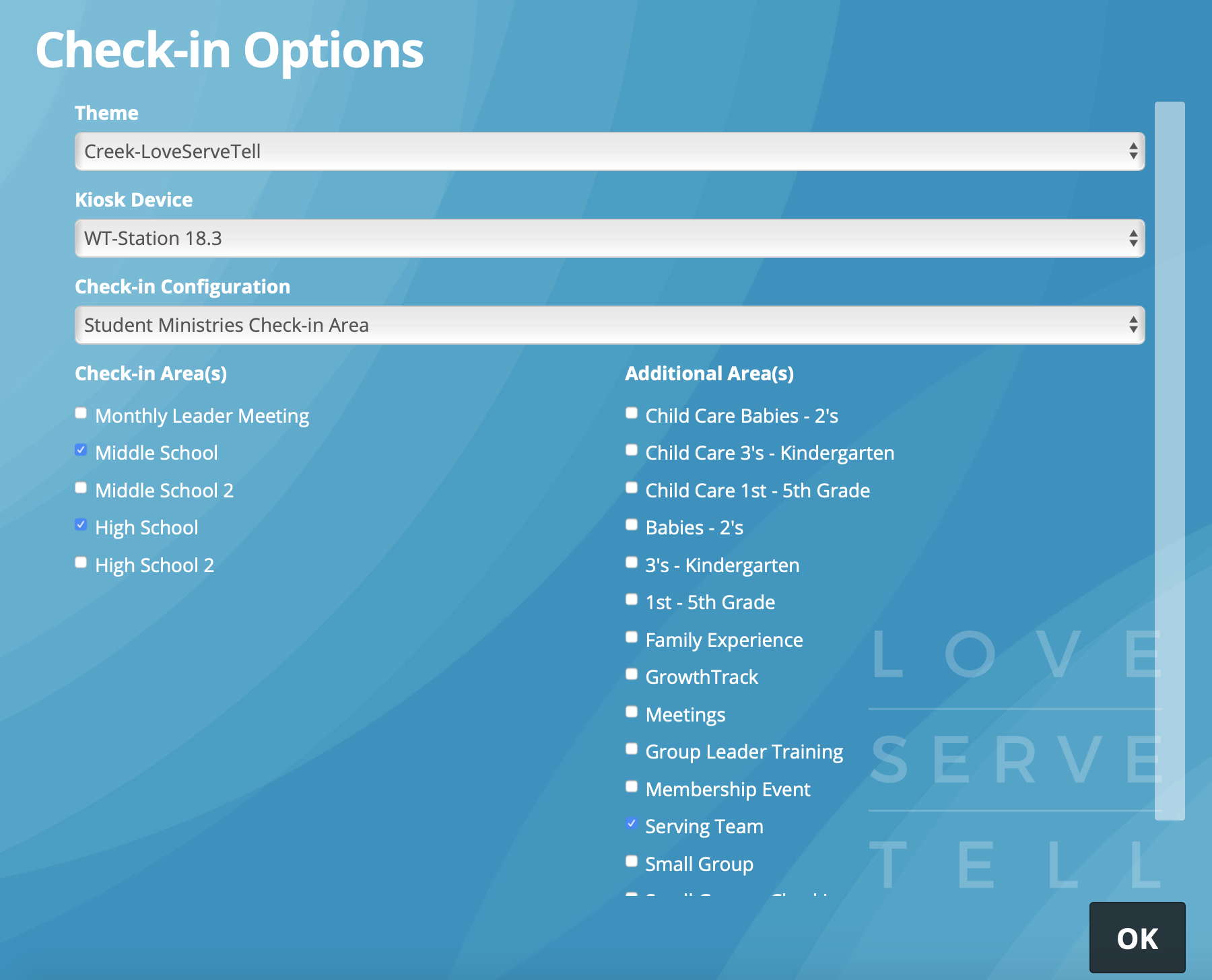 There are a couple important notes on this page, but first let's talk about how to get to this page.
This page loads before you can actually checkin on a machine.
You can find this page by going to: Rock.CedarCreek.tv/checkin on any computer, by opening the Rock Checkin App on an iPad or by Launching the Rock Application on any windows based checkin machine.