Have you ever thought about having your DreamTeam sign up for their serving opportunities instead of having you 'assign' them to their serving roles?  Well! You can make that happen with Planning Center Signup Sheets!
Because Planning Center has such excellent documentation on this topic already, I thought I would start by sharing their link HERE: https://pcoservices.zendesk.com/hc/en-us/articles/204262234
If you are thinking… I wonder how this applies to me?  I run a weekend ministry and want to enable sign up sheets… here are some quick instructions.
From your planning center plan, look at your teams section on the left side of the plan. From that area, hover over the name of your team.  This may be something like: 'Brew Crew' or 'Production' or 'Preschool'.
By hovering over the name of the team, you have a dropdown that will appear with a new menu. One of those menu items is called "Enable Signups". See illustration: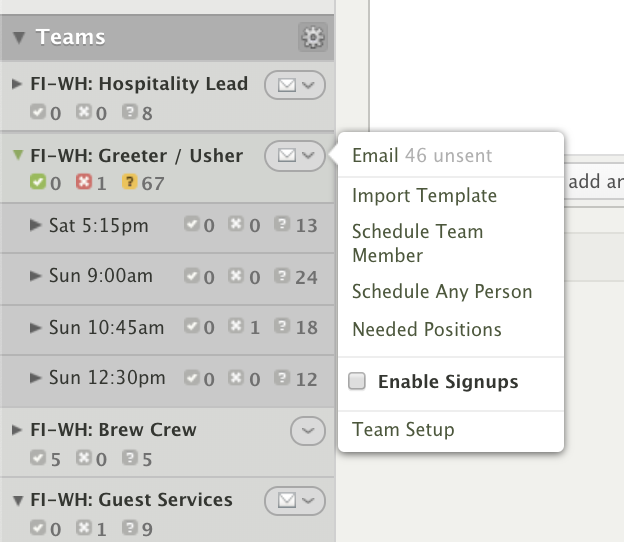 By Selecting 'Enable Signups", you turn on the ability for people to be able to sign up to server, rather than be directly schedule. Please note that people will NOT be notified automatically, nor will this affect any future plans.
Once you have 'Enabled Signups' people will be able to sign up until all 'Needed Positions' are filled for that particular position. For example, in the below image, Brew Crew at our 10:45 service will not allow for any more people to sign up, but the 12:30p service still has 2 needed positions. This means 2 additional people will be able to signup.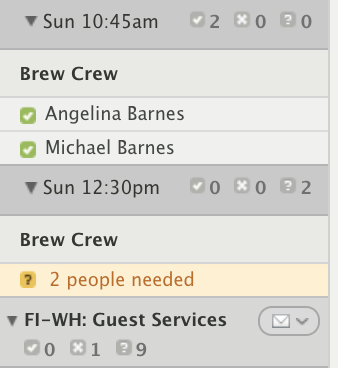 It is important to know, that you can modify or change your number of needed positions at any time.
Lastly, we need to communicate to our teams that signups are available.
From the same location you turned on or 'Enabled Signups' you can click 'Email'.  When in the email wizard, be sure to select 'Needed Positions'.  This will take you to an email block that will email your teams a link that will give them the ability to signup for needed positions.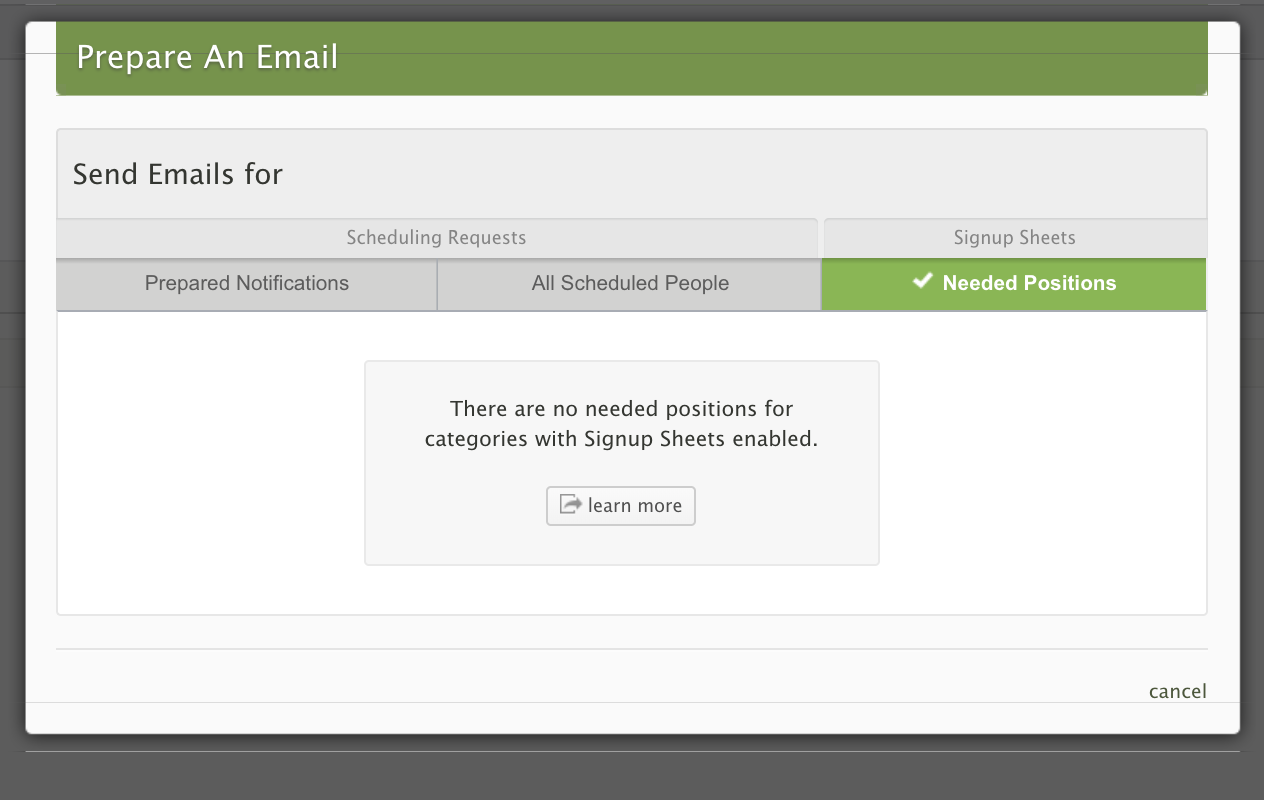 If you have any questions, do not hesitate to reach out and ask!