Suggested Timeline:


May 11 – May 31: All individual Evaluation Forms completed (Step 1)
May 25 – June 7: Direct Reports meet with Ministry Directors (Step 2 – If not applicable skip to Steps 3, & 4)
June 8  – June 30: All one-on-one meetings, Summary Forms & Job Descriptions completed (Steps 3, & 4)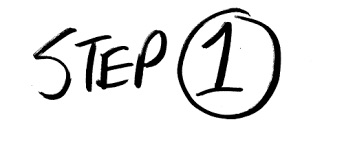 Employee fills out an evaluation on themselves using the Evaluation Form HERE.
Direct Report fills out an evaluation on the employee using the Evaluation Form HERE.
If applicable, Ministry Director fills out an evaluation on the employee using the Evaluation Form HERE.
PLEASE NOTE: The process listed above is a blind process. The intent is that each individual evaluation is not impacted by another's comments.

After all evaluation forms are completed:
If applicable, Direct Report will request a physical copy of the  Ministry Director's evaluation from Step 1.
Together the Direct Report and  Ministry Director will discuss their feedback.

Direct Report will contact the employee to make sure they completed their individual evaluation and set up a time to meet one on one to discuss their individual evaluations and Job Descriptions.
The Employee and Direct Report will each bring a copy of their portion of the evaluation to this meeting. Direct Report will download a copy of their job description if it is posted. If it is not posted, Executive Director (Sr. Director of Ministry when applicable) and Direct Report will collaborate to create a new one using the job description template.

After the one on one meeting in Step 3, the Direct Report will fill out the Summary Form HERE.
The purpose of the Summary Form is to capture the combined notes from the one on one meeting and make sure there are clear expectations and agreement between the employee and Direct Report.  This is the only record of what is discussed in the one on one meetings and reflects any plans or change of goals discussed.
Summary Form is submitted to HR by the Direct Report
All forms are saved in the Employee's HR file.